Line 1:
Line 1:
 

{{Unaired}}

 

{{Unaired}}

 

{{Episode Order

 

{{Episode Order

−

|previous = [[Bithday Blowout]]

+

|previous = Blowout

 

|series = Unikitty!

 

|series = Unikitty!

−

|current = #7

+

|current = #

 

|next =

 

|next =

 

}}

 

}}

−

{{Episode|title1 = Birthday Blowout|season = [[Season 1|1]]|episode = 16|original_airdate = July 20, 2017 (SDCC)<br>February 23, 2018 (TV)|written_by = TBA|producers = TBA<br>[[Lynn Wang]]|directed_by =TBA|previous_episode = [[Bithday Blowout]]|next_episode = TBA|image1 = }}"'''Lab CAt'''" is the upcoming seventeen episode in the [[Season 1|first season]] of ''[[Unikitty!]]''.

+

{{Episode|title1 = Birthday Blowout|season = [[Season 1|1]]|episode = |original_airdate =February 23, 2018 |written_by = TBA|producers = TBA|directed_by =TBA|previous_episode = [[ Blowout]]|next_episode = TBA|image1 = }}

 
+
 
+

"'''Lab Cat'''" is the upcoming seventeen episode in the [[Season 1|first season]] of ''[[Unikitty!]]''.

 
 
 

It will first air on February 23, 2018.

 

It will first air on February 23, 2018.

Line 12:
Line 14:
 

== Synopsis ==

 

== Synopsis ==

 

===The Futon Critic===

 

===The Futon Critic===

−

Dr. Fox's robot helpers go on strike, so Unikitty and Puppycorn volunteer to be her research assistants. As the mission grows dangerous, Dr. Fox is forced to choose between the scientific breakthrough or seeing her friends.

+

Dr. Fox's robot helpers go on strike, so Unikitty and Puppycorn volunteer to be her research assistants. As the mission grows dangerous, Dr. Fox is forced to choose between the scientific breakthrough or seeing her friends.

−
 
−

Read more: Listings - UNIKITTY! on CARTOON | TheFutonCritic.com http://www.thefutoncritic.com/listings/20180125cartoon07/#ixzz55KmRMXv0<ref>http://www.thefutoncritic.com/listings/20180125cartoon07/</ref>''<nowiki/>''

 
 
 
 

== Plot ==

 

== Plot ==

Line 25:
Line 25:
 

===Main===

 

===Main===

 

* [[Unikitty (character)|Unikitty]]

 

* [[Unikitty (character)|Unikitty]]

 
+

*[[Puppycorn]]

 
+

*[[Dr. Fox]]

 
+

*[[Dr. Fox's Robots]]

 
 
 

==Broadcast Information==

 

==Broadcast Information==

 
+

This episode will air on February 23, 2018 on [[Cartoon Network]] in the United States.

−
 
−

==Continuity==

 
−
 
 
 
 

== Gallery ==

 

== Gallery ==

Line 36:
Line 37:
 

==References==

 

==References==

 

<references />

 

<references />

 
+

[[Category:Episodes]]

 
+

[[Category:2018]]

 
+

[[Category:Season 1]]

 
+

[[Category:Upcoming Episodes]]
---
Revision as of 23:01, 26 January 2018
Warning! This page contains material that hasn't aired!

This episode has not yet aired. The information may rapidly change as soon as more information becomes available.

"Lab Cat" is the upcoming seventeen episode in the first season of Unikitty!.
It will first air on February 23, 2018.
Synopsis
The Futon Critic
Dr. Fox's robot helpers go on strike, so Unikitty and Puppycorn volunteer to be her research assistants. As the mission grows dangerous, Dr. Fox is forced to choose between the scientific breakthrough or seeing her friends. [1]
Plot
To be added.
Transcript
For a full transcript of "Lab Cat", scroll up on a top of page.
Characters
Main
Broadcast Information
This episode will air on February 23, 2018 on Cartoon Network in the United States.
Gallery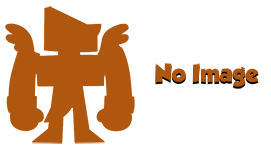 The image gallery for Lab Cat may be viewed here.
References
Community content is available under
CC-BY-SA
unless otherwise noted.