Dinner Apart-y is the twenty-second episode in the first season of Unikitty!.
It first aired on April 9, 2018.
Synopsis
The Futon Critic
Unikitty and Puppycorn are invited to Master Frown and Brock's apartment for a dinner party. But the two roommates are butting heads, and are anything but on the same page.[1]
Unikitty and Puppycorn drive through Frowntown when Puppycorn ask what are we doing here and that he hate Frowntown. Unikitty explains to Puppycorn they are going to a dinner party. Puppycorn,happy,goes on why he loves dinner party but stops. He ask who's party is this when Brock opens the door and said hello. Both Puppycorn and Master Frown yells what before Master Frown slammed the door. Puppycorn was mad that Unikitty didn't tell him that they were going to Frown's house. Unikitty states that its Brock house too and that his rad. Puppycorn agreed that Brock was
Transcript
For a full transcript of "Dinner Apart-y", click here.
Characters
Broadcast Information
This episode aired on April 9, 2018 on Cartoon Network in the United States.
Continuity
Gallery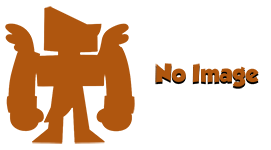 The image gallery for Dinner Apart-y may be viewed here.
References